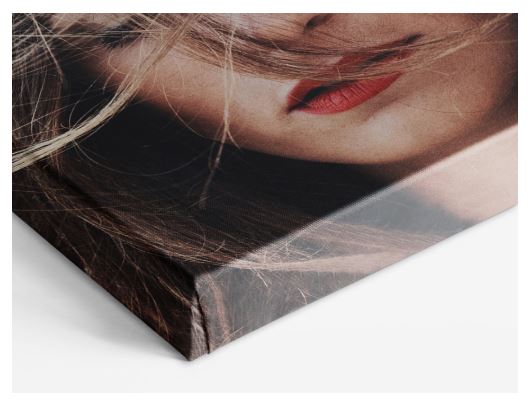 A professional photo on traditional canvas combines a warm look with simple elegance. With its unique matte surface texture, canvas gives an image a lively, tactile materiality.
The matte surface of classic canvas gives an image a lively look with a soft feel. The canvas texture elevates the image's natural warmth, making it an especially great choice for portraits and still life subjects.
The canvas print is wrapped on a high-quality stretcher frame. Reinforced corners prevent warping. This makes tightening or refitting the canvas later unnecessary. Only spruce from sustainable forests is used in my canvases.